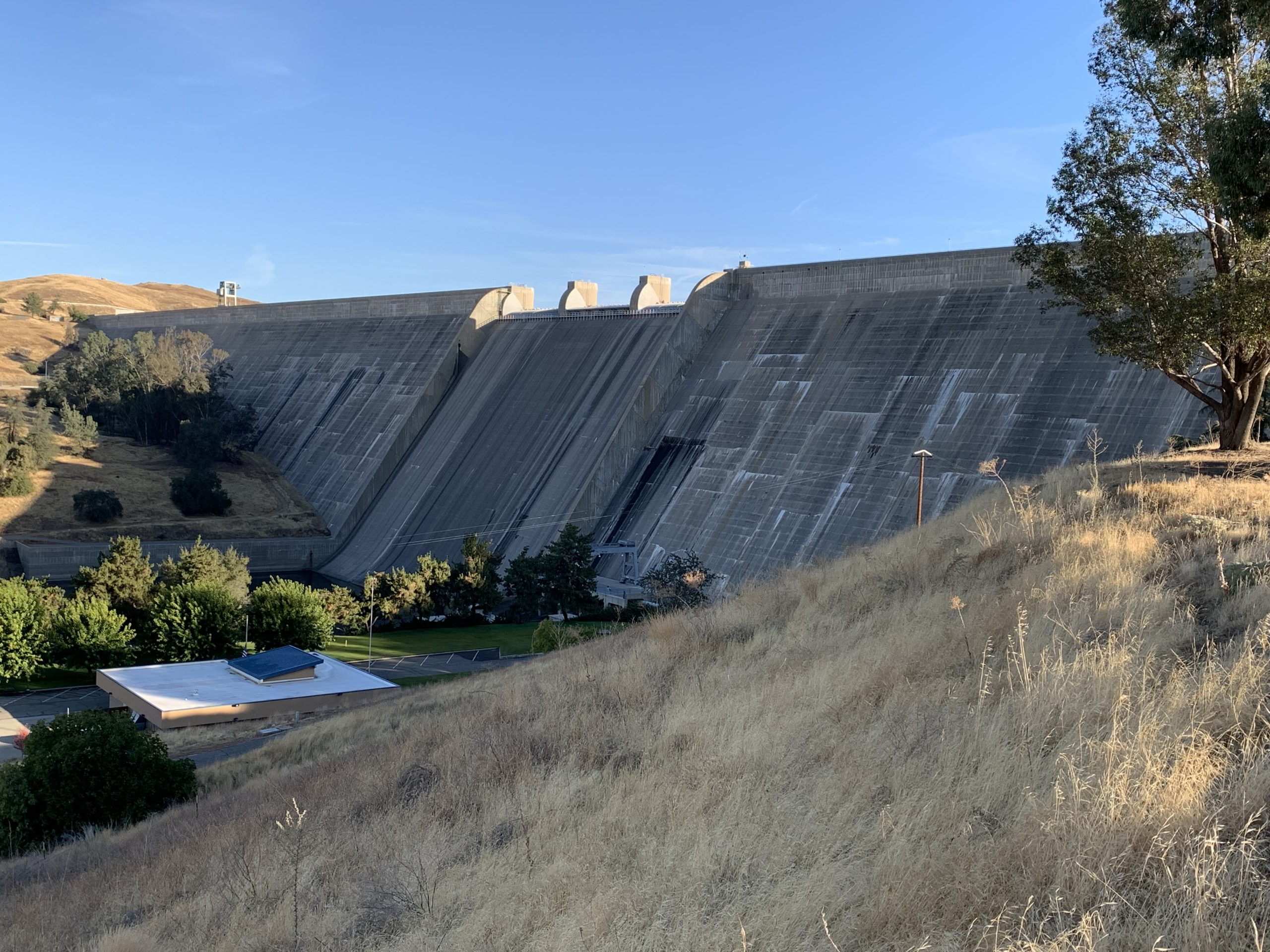 The final Restoration Allocation and Default Flow Schedule was made on May 13. This allocation was based on a forecasted unimpaired inflow into Millerton Lake (Friant Dam) of 1,072,000 acre-feet. This is a "Normal-Dry" water year type for the period October 2021 to September 2022. The Restoration Allocation totals 232,470 acre-feet.
Due to dry hydrologic conditions throughout the state this year, starting April 1, Reclamation was required to make water deliveries from Friant Dam to the Mendota Pool in order to meet the San Joaquin River Exchange Contract. After April 5, Restoration Flows in the San Joaquin River were gradually reduced to zero. Since that time, approximately 201,000 acre-feet of water has been released from Friant Dam to supplement deliveries at Mendota Pool for the Exchange Contract.
Current conditions now allow all Exchange Contract deliveries to be made through the Delta-Mendota Canal and Reclamation will no longer make releases from Friant Dam to meet the Exchange Contract. Consequently, releases to the San Joaquin River have been gradually reduced over the past three weeks.
In light of the change in Friant Dam operations, the Restoration Administrator has updated the flow recommendation on July 12 and has now been approved by Reclamation. Restoration Flows will be held back for the summer to conserve the remaining volume of cold water behind Friant Dam, which is critical for spawning salmon in the fall and winter. Releases from Friant Dam will range from approximately 230 cfs to 280 cfs, or to the extent necessary to meet various holding contracts for water between Friant Dam and Gravelly Ford. However, the river below Gravely Ford to the confluence with the Merced River will remain mostly dry.
Restoration Flows are expected to resume in early October and will gradually
re-wet the mostly dry San Joaquin River. Restoration Flows will incrementally increase over the course of the fall and winter to optimize spawning conditions for salmon and to meet other ecological objectives.
The Restoration Flow Schedule does not expend the full allocation of water. In accordance with the Settlement, the Unreleased Restoration Flows are being exchanged or sold to the best benefit of the salmon recovery. Approximately 26,000 acre-feet are being directed towards exchanges which will return water to the San Joaquin River Restoration Program in future years, and approximately 75,000 acre-feet are being directed toward sales. The combined Unreleased Restoration Flows total is approximately 101,000 acre-feet of the 232,470 acre-foot allocation.
The approved Restoration Flow schedule is now changed to the following:
| | | |
| --- | --- | --- |
| Date | Friant Dam Releases | Restoration Flows at Gravelly Ford |
| July 12 – October 2 | Approximately 230 – 280 cfs | 0 cfs |
| October 3 – 31 | Increasing to approximately 440 cfs | 200 cfs |
| November 1 – 30 | Approximately 440 cfs | 260 cfs |
| December 1 – 10 | Approximately 460 cfs | 300 cfs |
| December 11 – 20 | Approximately 510 cfs | 350 cfs |
| December 21 – 30 | Approximately 560 cfs | 400 cfs |
| January 1 – February 28, 2023 |  Approximately 550 cfs | 400 cfs |
To view the Restoration Allocation Addendum, please visithttps://www.restoresjr.net/?wpfb_dl=2675.
For Information about Restoration Flows, please visit http://www.restoresjr.net/restoration-goal/restoration-flows/.
For the Restoration Administrator recommendations, please visit http://www.restoresjr.net/documentsreports/ra-recommendations/
For additional information about the San Joaquin River Restoration Program, please visit http://www.restoresjr.net or contact Josh Newcom, Public Affairs Specialist, at 916-978-5508 or snewcom@usbr.gov.