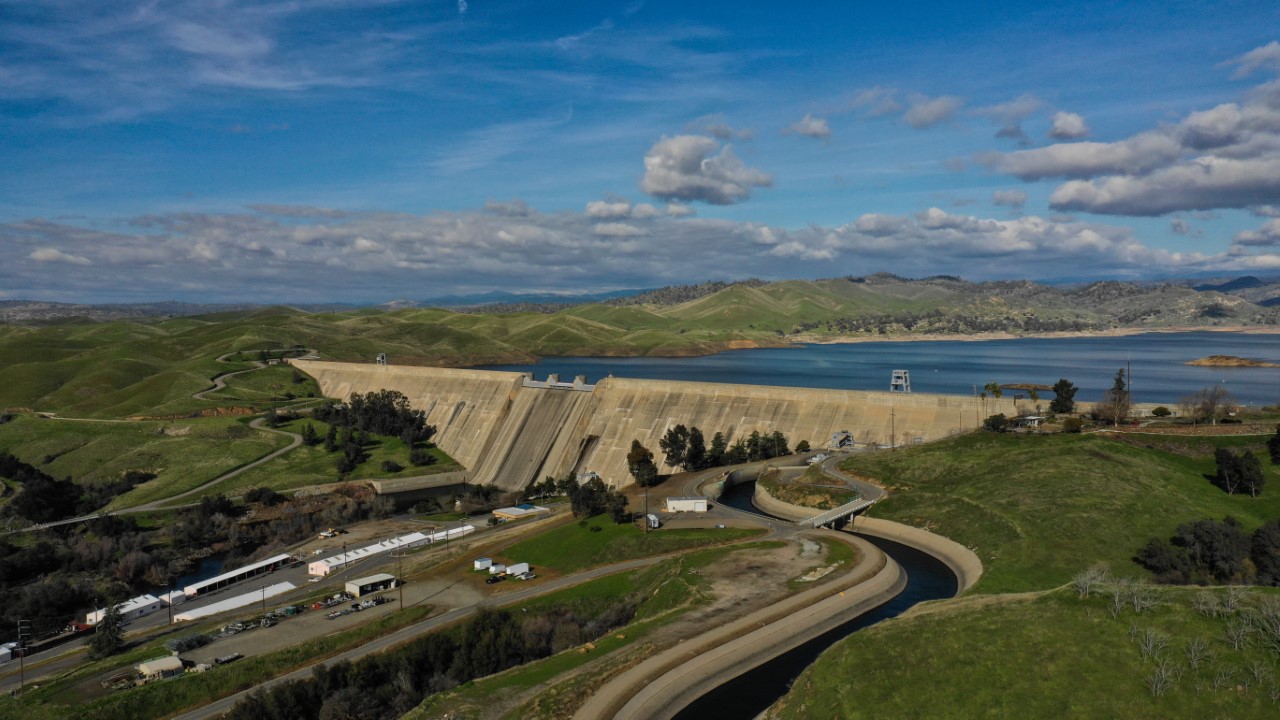 Reclamation seeks public input on proposed repairs to fix capacity of the Friant-Kern Canal
SACRAMENTO, Calif. – The Bureau of Reclamation and Friant Water Authority seek public input on alternatives to repair a 33-mile stretch of the Friant-Kern Canal in California's eastern San Joaquin Valley. This stretch of canal has lost over half of its original capacity to convey water due to subsidence—a sinking of the earth from groundwater extraction. The Friant Water Authority, the non-federal operating entity for the canal, is working with Reclamation to meet state and federal environmental law requirements for the Friant-Kern Canal Middle Reach Capacity Correction Project.
The Friant-Kern Canal delivers water to more than one million acres of highly productive farmland. The diminished capacity in the canal has resulted in up to 300,000 acre-feet of reduced water deliveries in certain water years with effects most prominent in the middle reach of the canal (milepost 88 to milepost 121). The Project would restore capacity from the current estimated 1,600 cubic-feet-per-second to the original 4,000 cubic-feet-per-second in the most critical area near the Dear Creek Check Structure (milepost 103).
"Addressing water infrastructure challenges is a top priority for Reclamation and the Friant-Kern Canal fix is front and center. Repairing the capacity of the Friant-Kern Canal is critical to providing reliable water supplies to one of the most agriculturally-productive regions in the nation," said Ernest Conant, Reclamation regional director.
A draft environmental impact statement/environmental impact report has been prepared to assess the potential environmental effects of the project alternatives. The document has a 45-day comment period concluding on June 22. A public meeting to receive comments is planned for June 8 from 5:30 p.m. to 7:30 p.m. PDT. Due to social distancing requirements at this time, the meeting will be held in an on-line format only with both call-in and video capabilities.
To register for the meeting, visit https://attendee.gotowebinar.com/register/8305010853274552846. If you need assistance with registration, contact Craig Moyle at craig.moyle@stantec.com or 916-418-8248. Please check the website listed below for any updates related to the meeting.
A copy of the DEIS/EIR may be found online at https://www.usbr.gov/mp/nepa/nepa_project_details.php?Project_ID=41341. For a CD copy of the document, contact Rain Emerson at 559-262-0335 or remerson@usbr.gov. Reclamation will consider all comments received by 5 p.m. PDT on June 22. Those interested may submit comments by e-mail (remerson@usbr.gov) or by mail at Bureau of Reclamation, c/o Rain Emerson, 1243 N Street, Fresno, CA 93721.