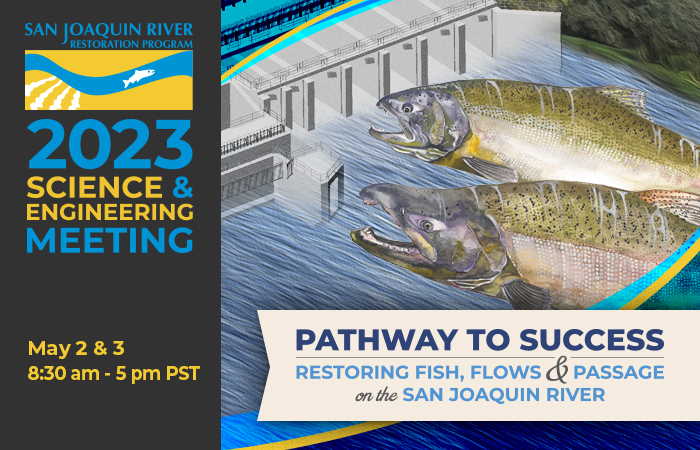 8:30 a.m. – 5:00 p.m.
San Joaquin River Parkway and Conservation Trust
11605 Old Friant Road
Fresno, CA 93730
FREE AND OPEN TO THE PUBLIC!
Key projects
Basin hydrology and Restoration Flows
Fish passage and screening
Salmon genetics
Subsidence
Fisheries monitoring
And much more!
Full agenda to be posted soon!