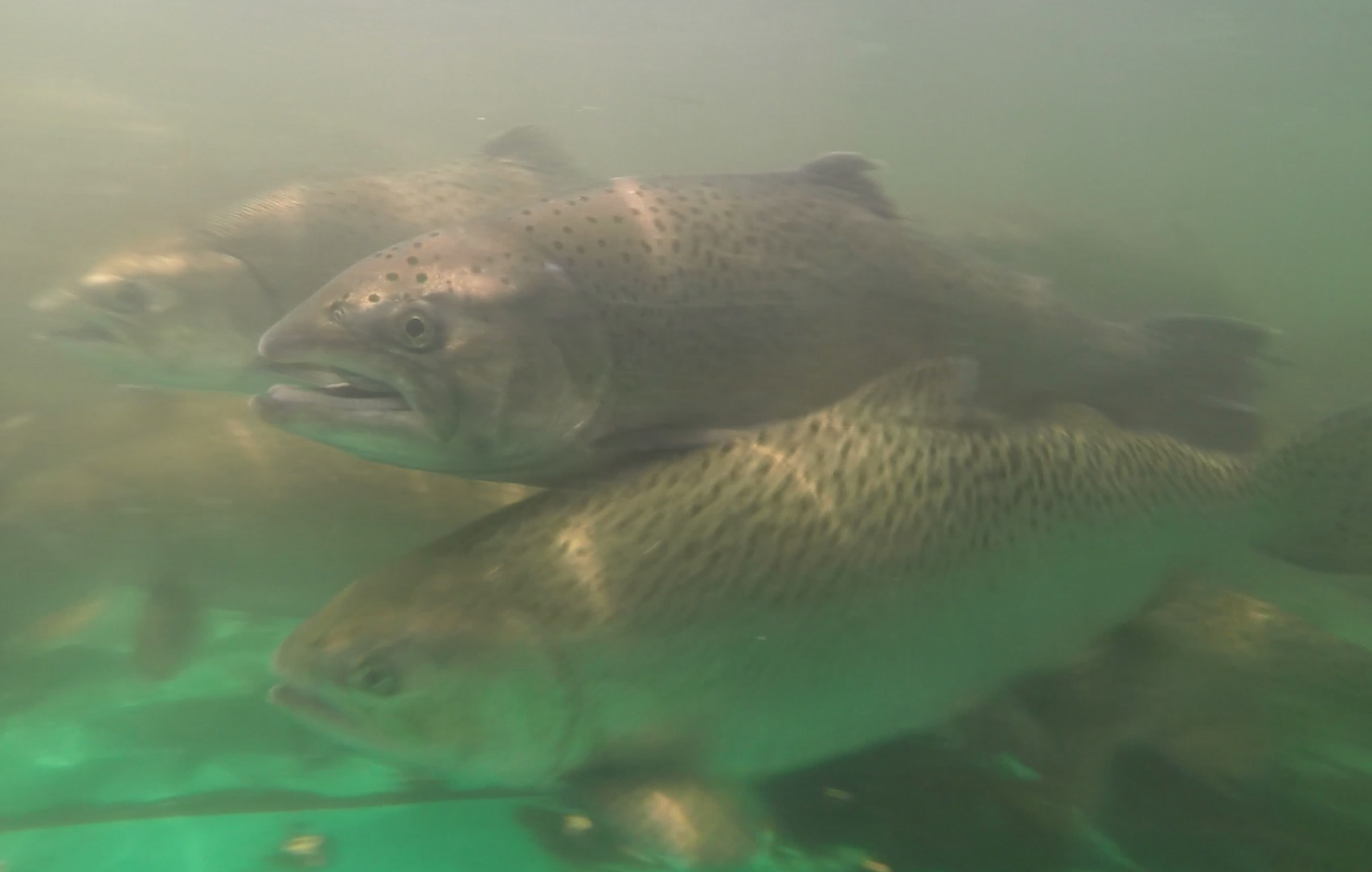 Program resumes Restoration Flows to protect burgeoning Threatened salmon population
The San Joaquin River Restoration Program Restoration Administrator has adjusted the schedule of Restoration Flows on the San Joaquin River. On December 16, Friant Dam will increase releases to meet a target of 415 cfs at Gravelly Ford (increasing from 365 cfs). This flow rate will be held into January 2023, with potential for additional flow increases in early or mid-January. Flows at Friant Dam will vary between approximately 550 cfs and 690 cfs to maintain the scheduled flow rate at Gravelly Ford 38 miles downstream of the dam. As a result of the increased releases, those recreating on the river will experience deeper water and faster current.
An adjustment was previously made on November 25 to add an additional 100 cfs: from 265 cfs to 365 cfs. This flow rate will be held through January 2023.
The Reclamation-approved Restoration Flow schedule is as follows:
Date
Friant Dam Releases
Gravelly Ford

Target

Through December 15
550 cfs
365 cfs
December 16 – January 15
600 – 640 cfs
415 cfs
January 16 – February 9
620 – 690 cfs
Approximately 455 cfs
February 10 – February 28
420 – 480 cfs
255 cfs
Due to unprecedented drought conditions and historic water rights, Restoration Flows were gradually reduced to zero in early April as Friant Dam began making higher releases to supply the San Joaquin River Exchange Contractors at Mendota Pool. From early April through mid-July, Friant Releases ranged upwards of 1,700 cubic feet per second (cfs). Since mid-July, Friant Dam releases have ranged from 230 cfs to 290 cfs to meet Holding Contracts and did not extend past Gravelly Ford, 38 miles downstream from Friant Dam.http://www.restoresjr.net/restoration-goal/restoration-flows/.   For the Restoration Administrator recommendations, please visit http://www.restoresjr.net/documentsreports/ra-recommendations/For additional information about the San Joaquin River Restoration Program, please visit http://www.restoresjr.net or contact Josh Newcom, Public Affairs Specialist, at 916-978-5508 or snewcom@usbr.gov.

Despite extreme drought conditions and lower flows since mid-July, river conditions were adequate to sustain a small cohort of adult spring-run Chinook salmon holding between Friant Dam and Gravelly Ford in Reach 1. Managing Millerton Lake's cold water pool by conserving Restoration Flows for nearly three months benefited river temperatures directly downstream of Friant Dam and the survival of holding adult salmon. These fish are set to begin their final life stage — making redds (fish nests) and spawning this fall (September/October) — before a new cohort of juvenile salmon emerges this winter. The 2022 "water year" ends September 30 and will result in approximately 1,060,000 acre-feet of unimpaired inflow to Millerton Lake — a "Normal-Dry" year type — or 58% of average. Of this volume, 232,470 acre-feet was allocated to the Restoration Program. However, because of supply deliveries and channel capacity limitations, 101,076 acre-feet of unreleased Restoration Flows were made available for sale or exchange to Friant Contractors. For Information about Restoration Flows, please visit 

Check out this video of the San Joaquin River reconnecting in 2022!